News archive
November 2020 Civic Voice Event
Whitby Civic Society has been asked to speak at an event that will showcase best practice on how civic societies are using the social media platform, Instagram. "The event will explore the benefits that an engaging Instagram account can bring to a civic society and learn from some of the most successful examples in the civic movement, such as Bath Preservation Trust, The Highgate Society and Whitby Civic Society." The event takes place on Zoom on Friday 20 November, 1.45 - 2.45pm and is open to all. Please share the link among your networks.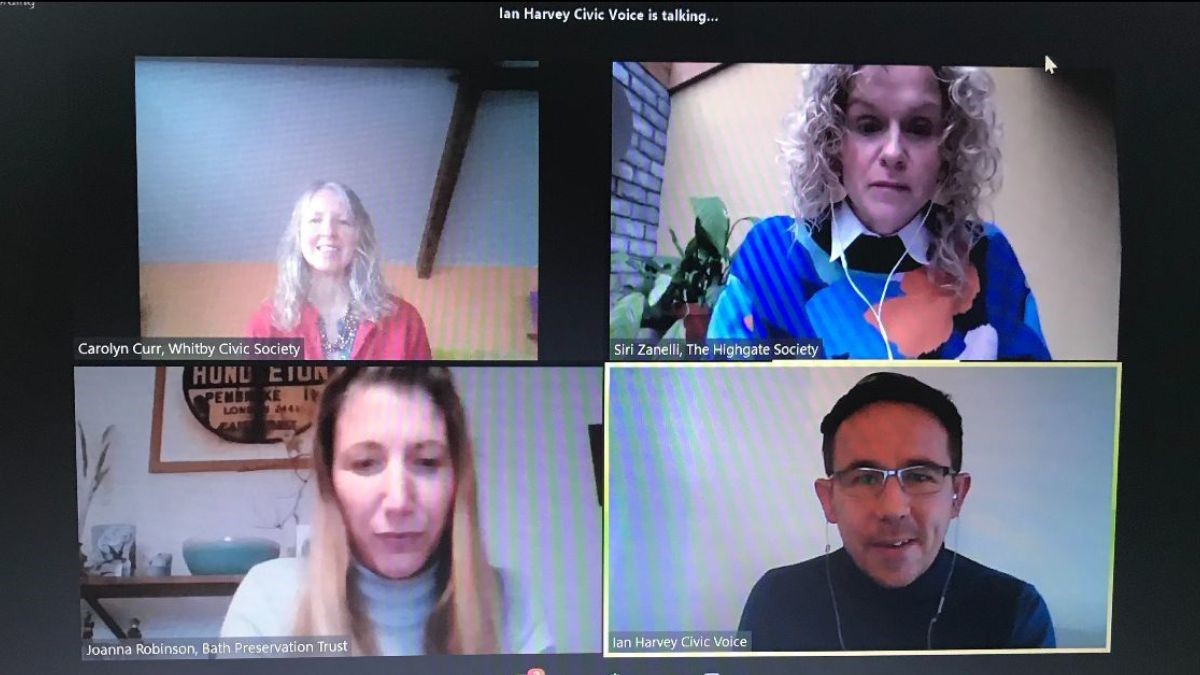 One of our digital skills sessions, Instagram for Civic Societies, held earlier this year. From top left clockwise, Carolyn Curr (Whitby Civic Society), Siri Zanelli (The Highgate Society), Ian Harvey (Civic Voice), and Joanna Robinson (Bath Preservation Trust).
If you haven't yet discovered the joys of Instagram it takes around two minutes to set up an account. You can follow us here:
25 July 2020 Green Homes Grant Voucher
From September 2020 homeowners are able to apply for a £5,000 Green Homes Grant voucher to pay for the installation of energy saving home improvements. This is part of a new government £3 billion grant scheme to help the UK meet climate change goals.
Whitby Civic Society's response:
News of the Green Homes Grant is very welcome, particularly in these uncertain times. It will be especially helpful to those on low incomes, and to those living in older properties, who often find the cost of energy savings to be eye-wateringly high.
Whitby has a large number of older properties and income levels that are well below the national average. If your home is in the Conservation Area, or is a listed building, replacing windows with double glazing will involve the property owner in applying for planning consent. In this case, property owners need to think about the design of the new windows. Luckily, there is a wide range of heritage windows on the market, including those with upvc frames designed to mimic wood. And always check the credentials and experience of the builders first! It is to be hoped that property owners embrace the new scheme, and so help to meet the challenges of the climate emergency. At the same time, we need to be sure that any changes do not damage the character and appearance of our historic town.
More informaion can be found here.
25 July 2020 A Curious Object
Walking along Whitby West Cliff recently, one of our members noticed a very large, circular stone trough being used as a planter, just near the paddling pool. They thought it could possibly be something quite old, maybe even a "buddle" used in the alum process. The worn tooling on it suggests its age, and it has square holes cut into it (not the usual round ones) and evidence of taps, perhaps for running off fluid from settled alum liquor? Are you able to shed any light on this curious object? We would be delighted to hear from you. Please Contact us, thank you.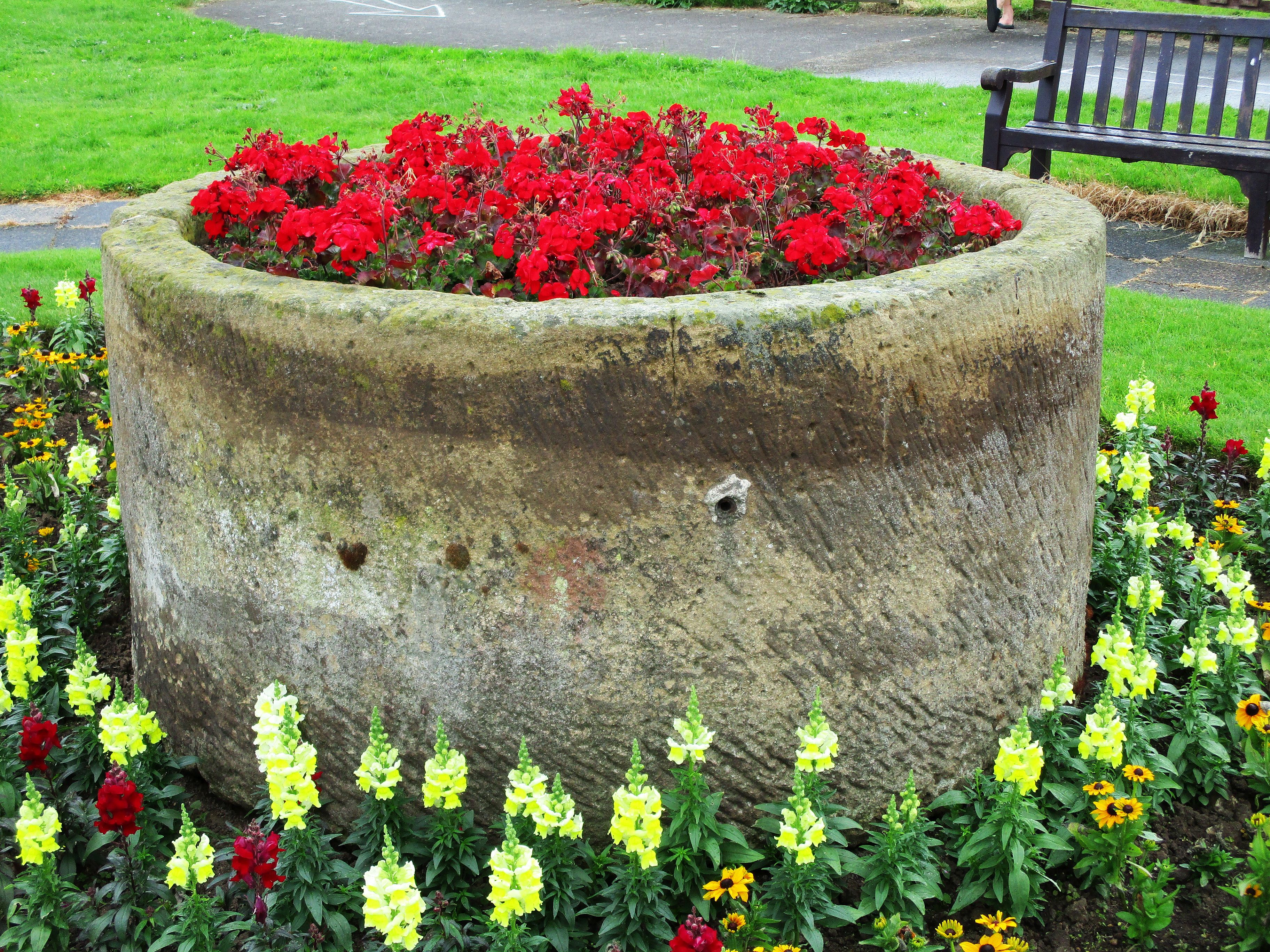 Answer: Opinion was divided on the curious object on the West Cliff. Some said it was the old wishing well though others said the well was on the other side to the planter. Some of you thought it was a part of the old Union Mill. A millstone would have fitted inside it horizontally, and as it turned the flour would come out of the holes. I was also sent a photograph of cattle grazing on the West Cliff, the object may have been used as a water trough though that wasn't its original purpose .