Home Page
We wish you a warm welcome from
Whitby Civic Society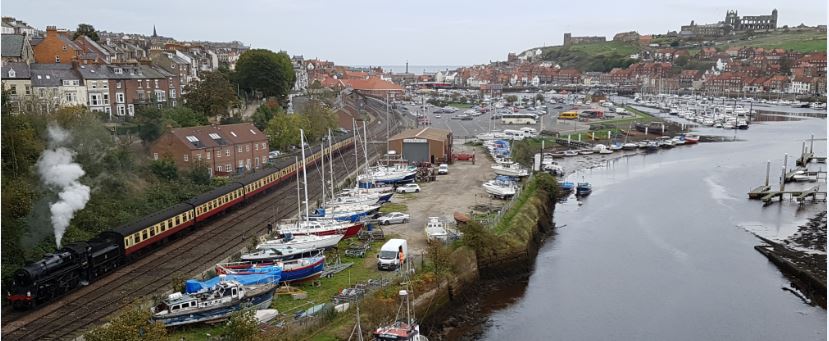 =============================================================================
Why not come along and attend our next Lecture
==========================
The Next Lecture is arranged for Monday 17th February 2020 at The Whitby Coliseum, starting at 2 pm.
We will begin the evening completing the details of our AGM, which will be followed by a talk on "Whitby Treasures" by Peter Craggs.
Peter will cover the details of various TREASURES currently around Whitby, that we do NOT want to lose, and the reasons why. It is in the form of a slide show, and there will be some vintage photos from the Literary & Philosophical Society on show for some of the topics.
We hope that you will be able to come along and enjoy the evening.
EVERYONE IS WELCOME.
MEMBERS £1 VISITORS £3
REFRESHMENTS AVAILABLE DURING THE BREAK
For Further details :-
PHONE : 07908691201 EMAIL : whitby_civic_society@yahoo.co.uk
===============
For those who missed, or for those who would like to remind themselves of the excellent talk in May 2019 by Matt Parsons, please click on the link below to view the slides used :-
Sirius_Presentation_May_2019.pdf
======================================
Why not treat yourself to a copy of our newest publication : WHITBY CONSERVATION AREA
Priced at just £1 and is available for sale at all WCS events plus our Lectures at The Coliseum.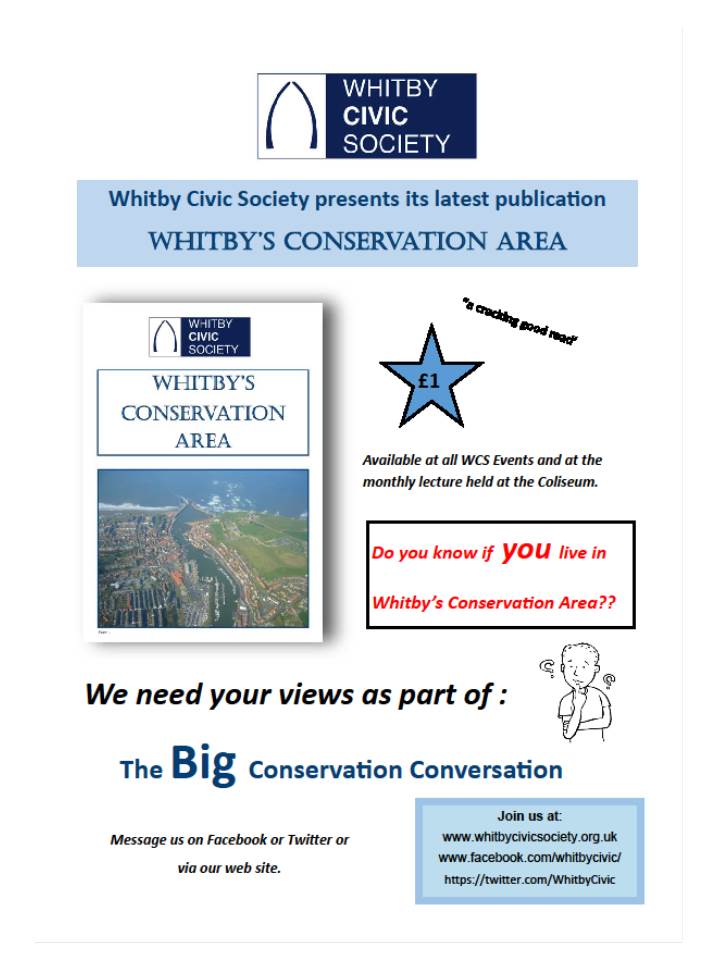 ======================================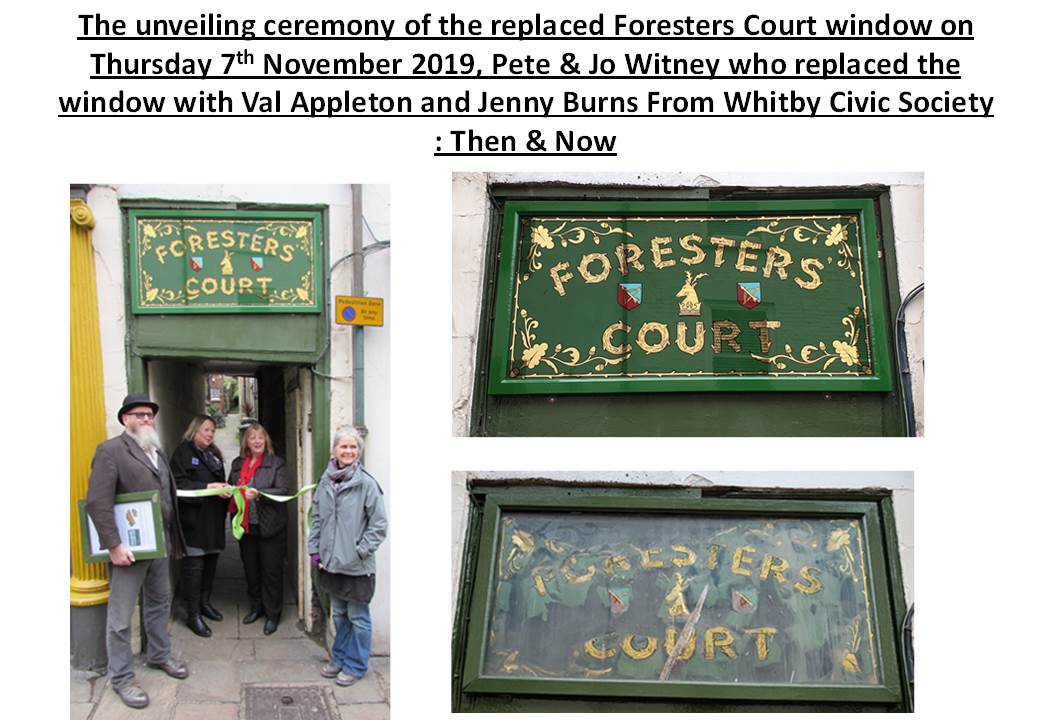 ======================================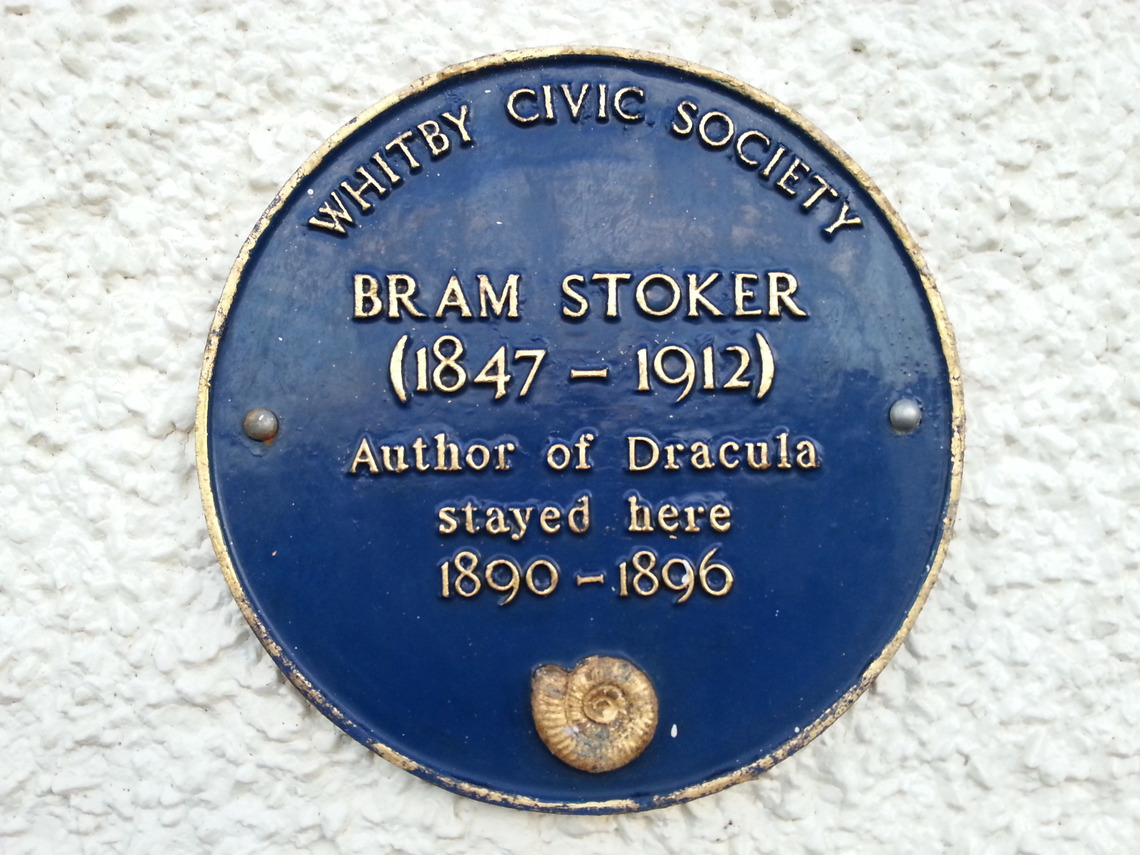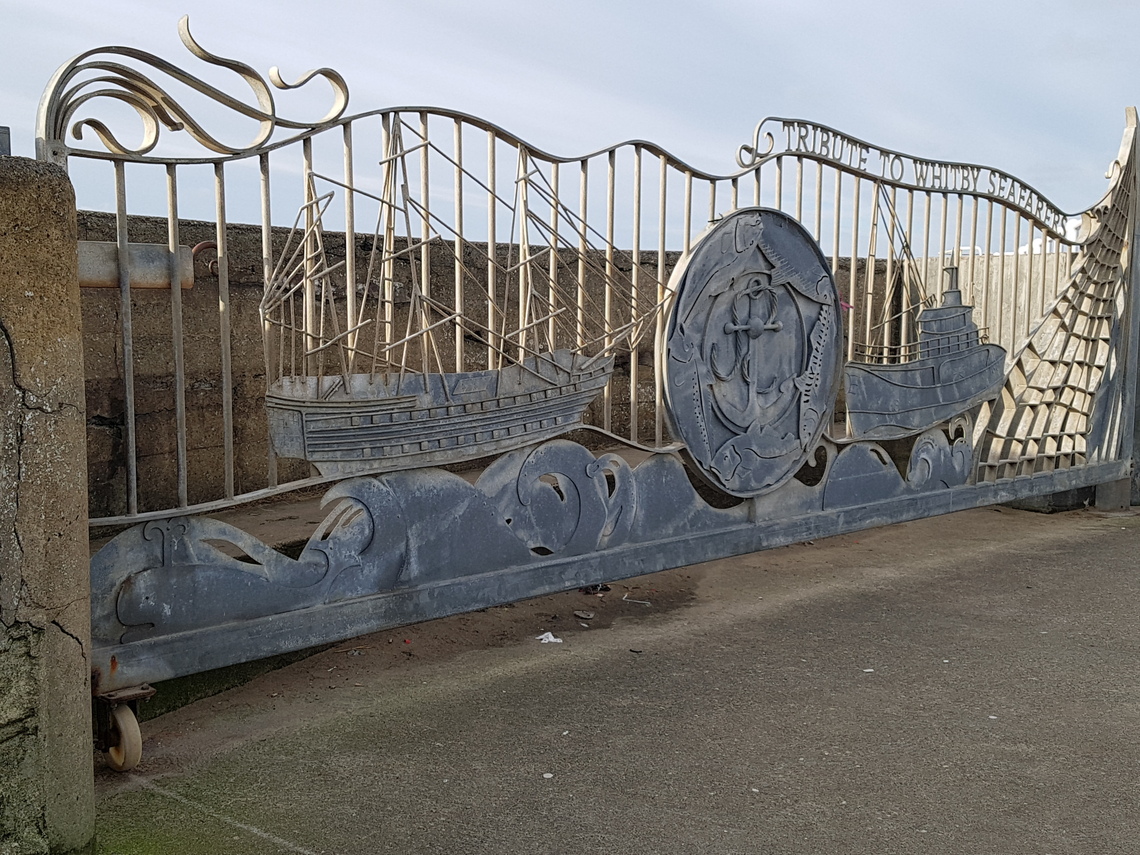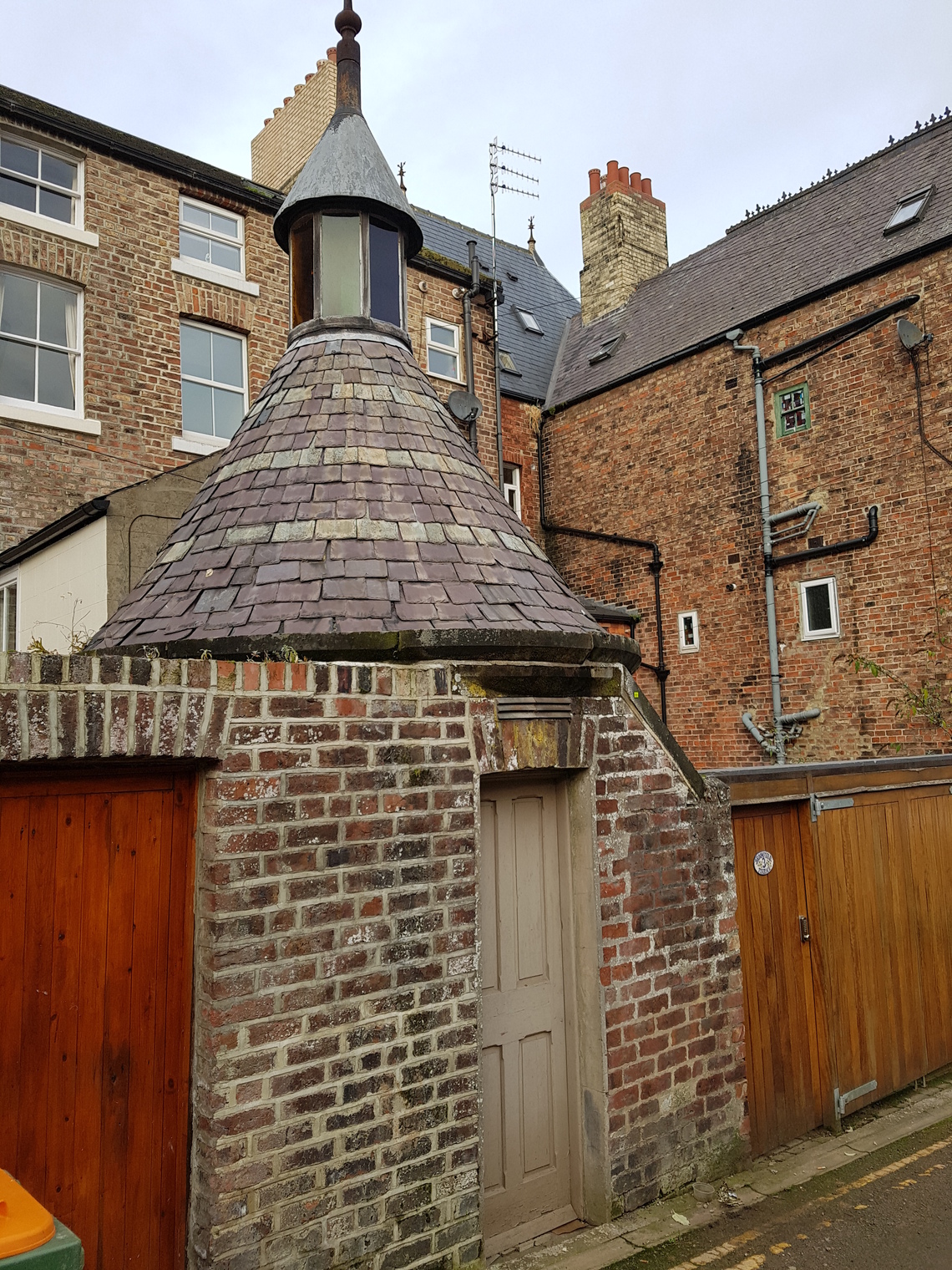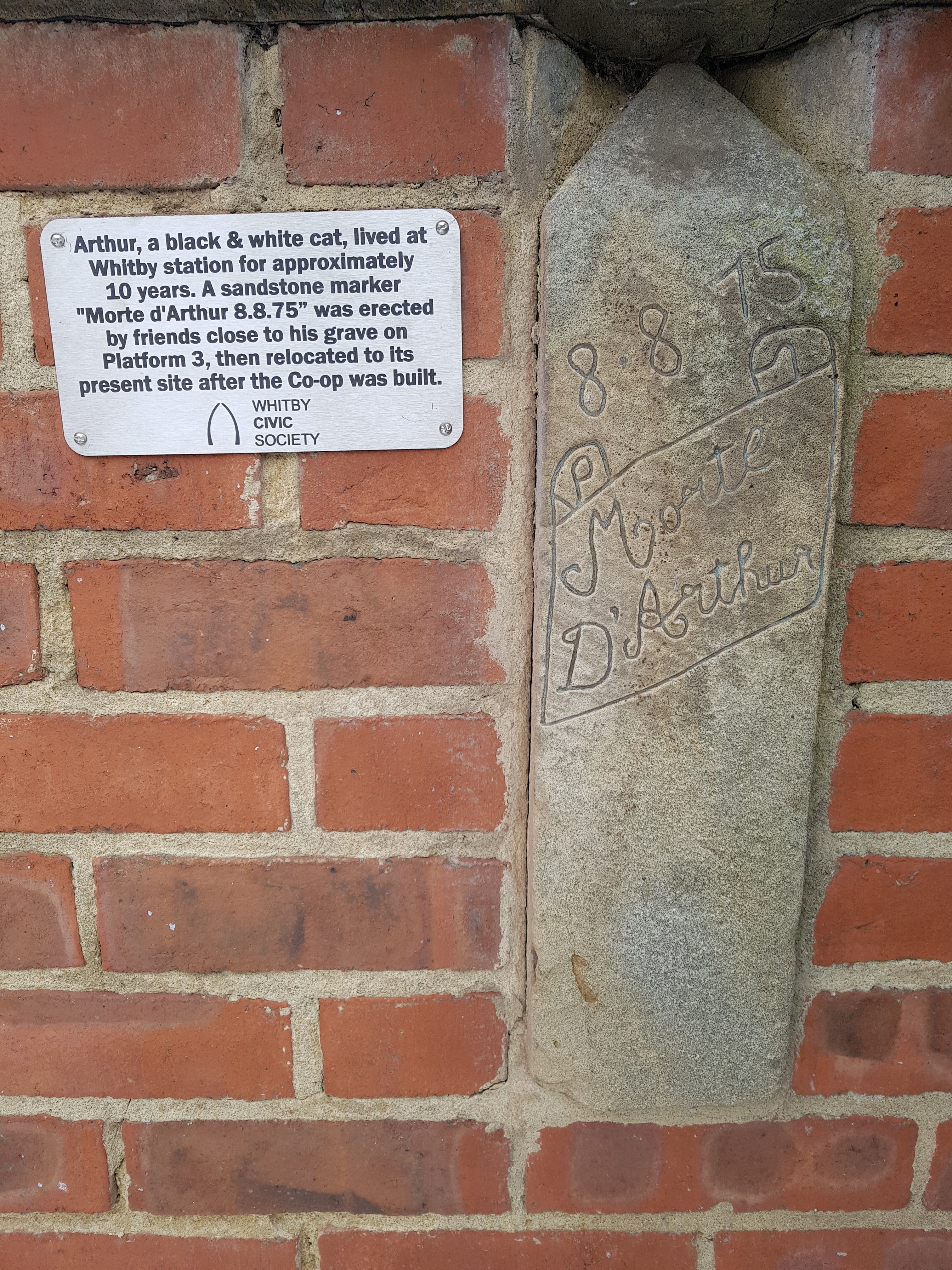 Bram Stoker's Blue Plaque Storm Gate, West Pier Victoria Spa Well Morte d'Arthur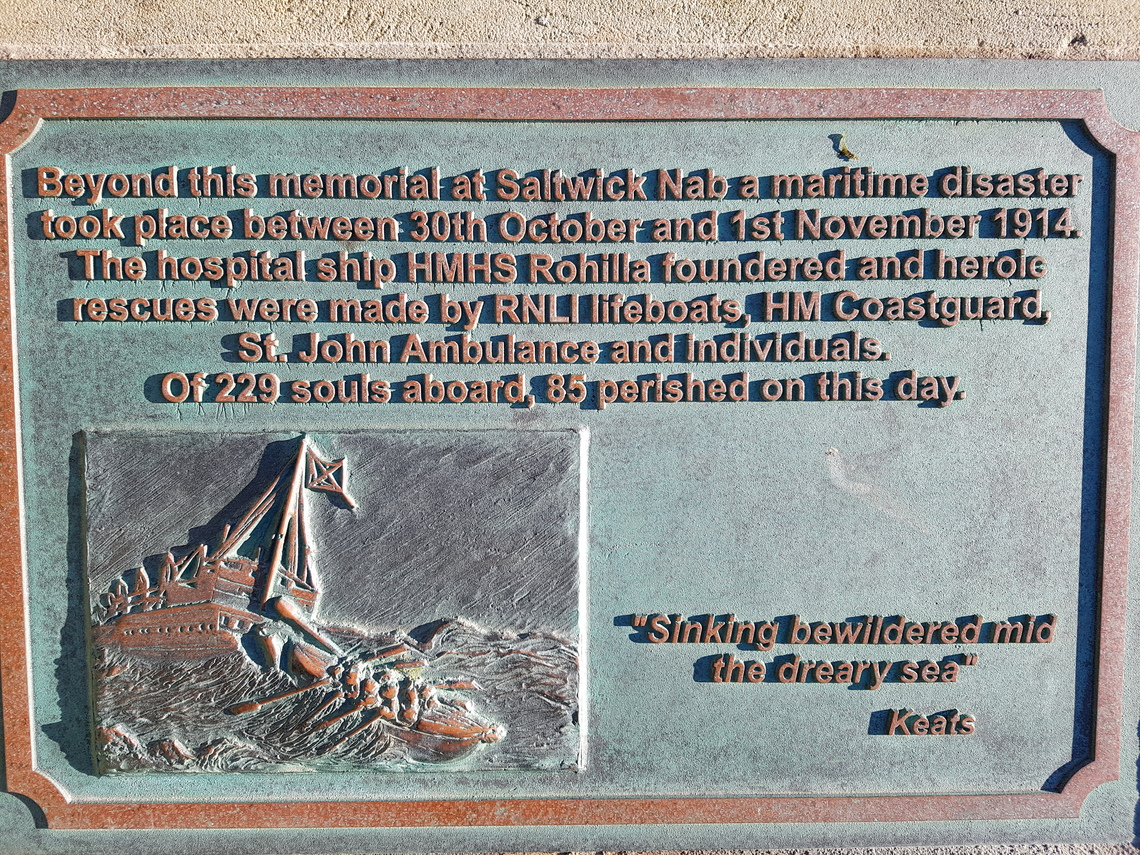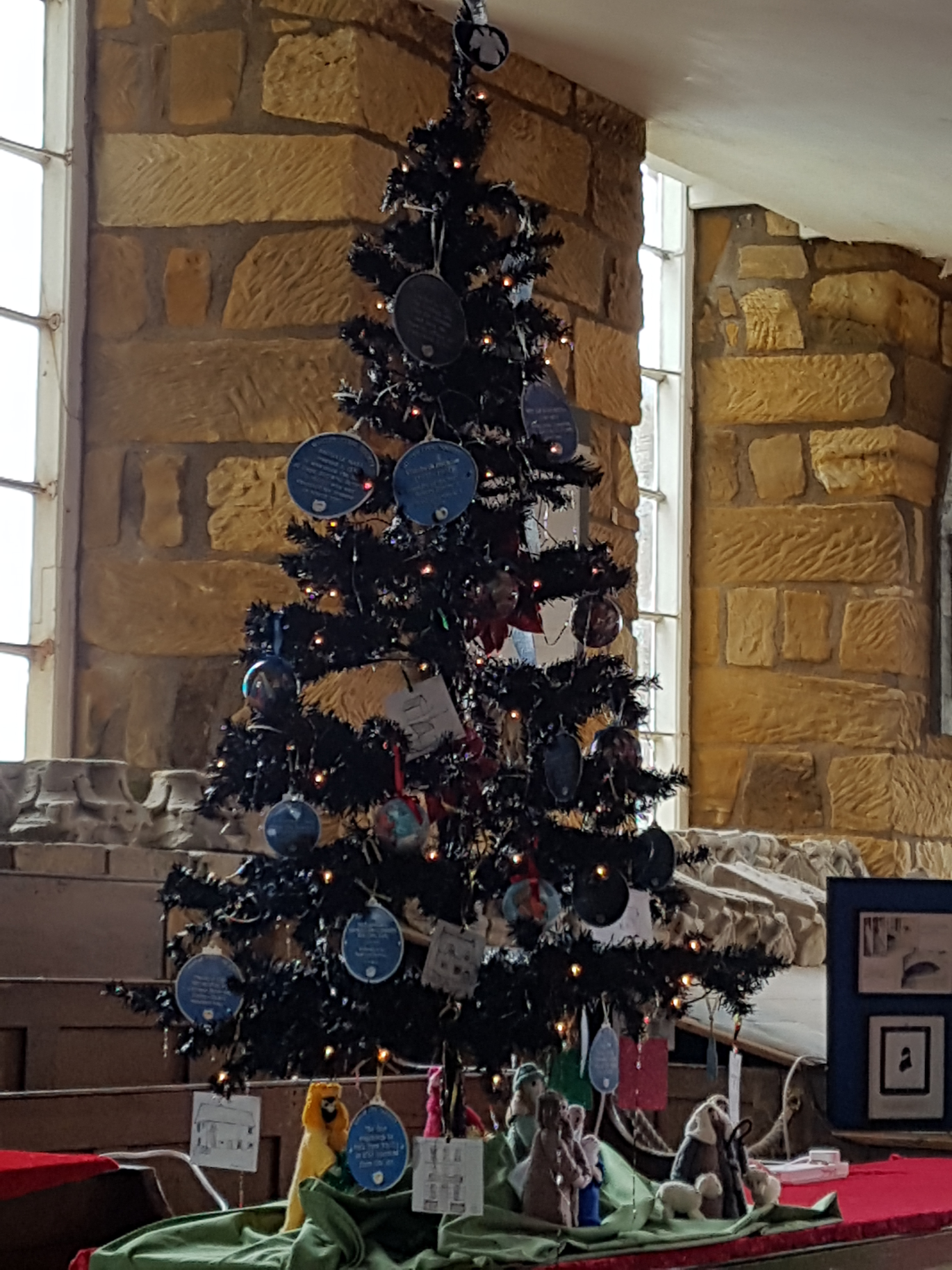 New West Cliff Shelter The HMHS Rohilla Memorial Plaque Xmas Tree in St Mary's Church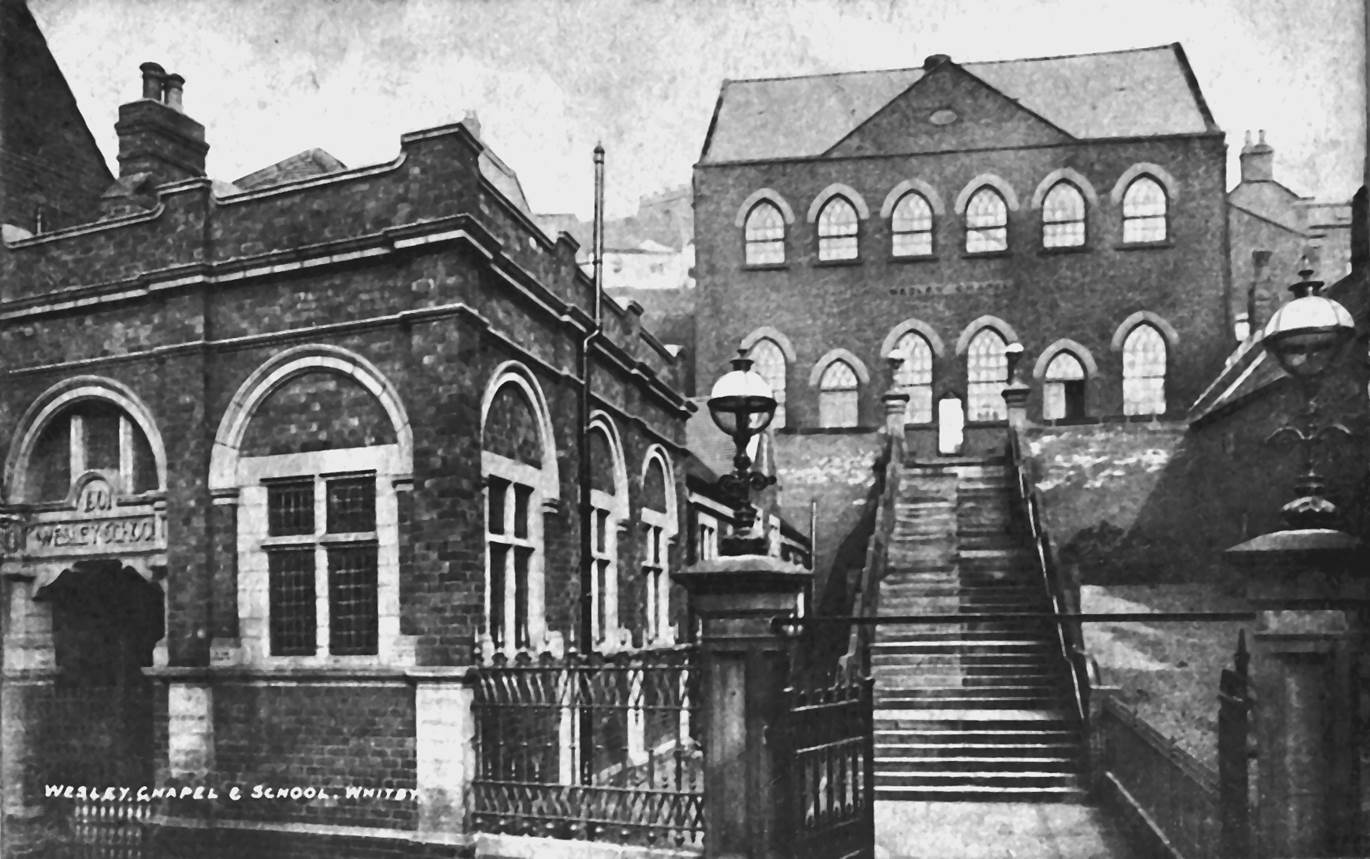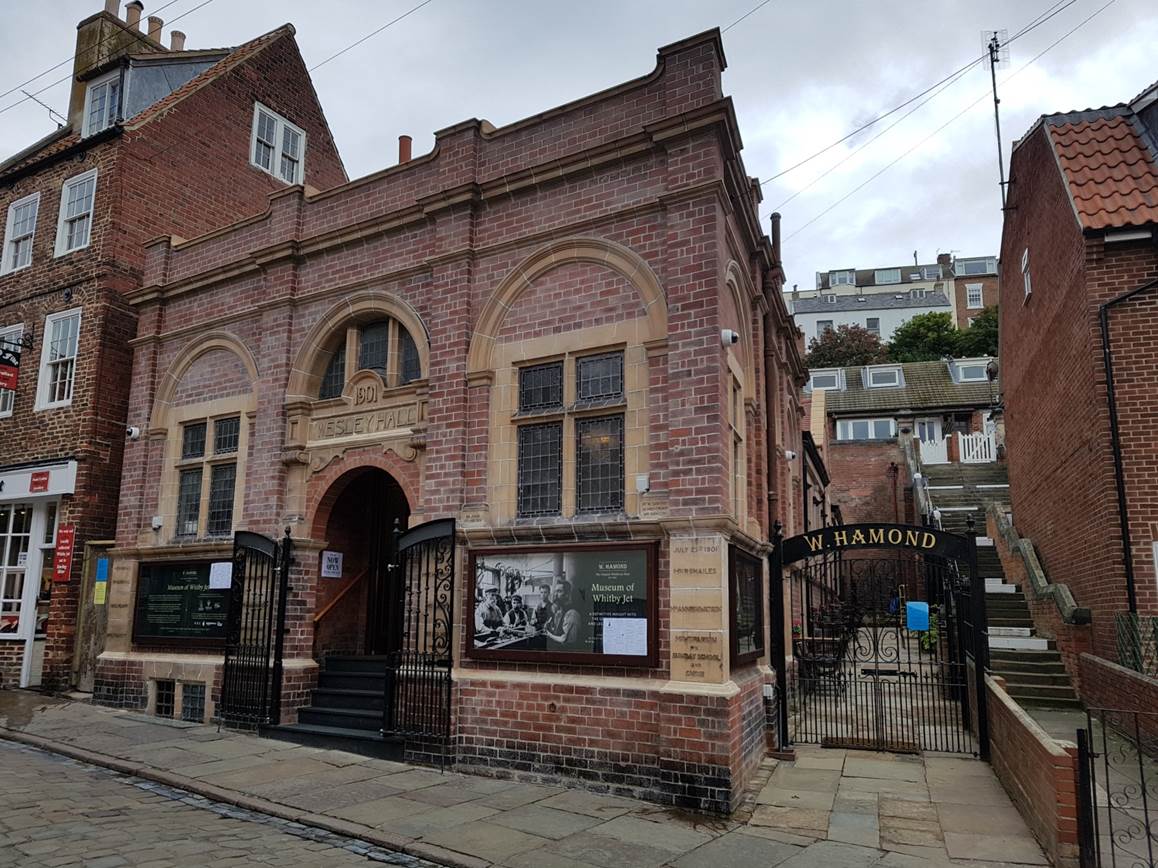 Example of a Whitby Ghost Sign- Wesley Hall, Church St. (Now & Then)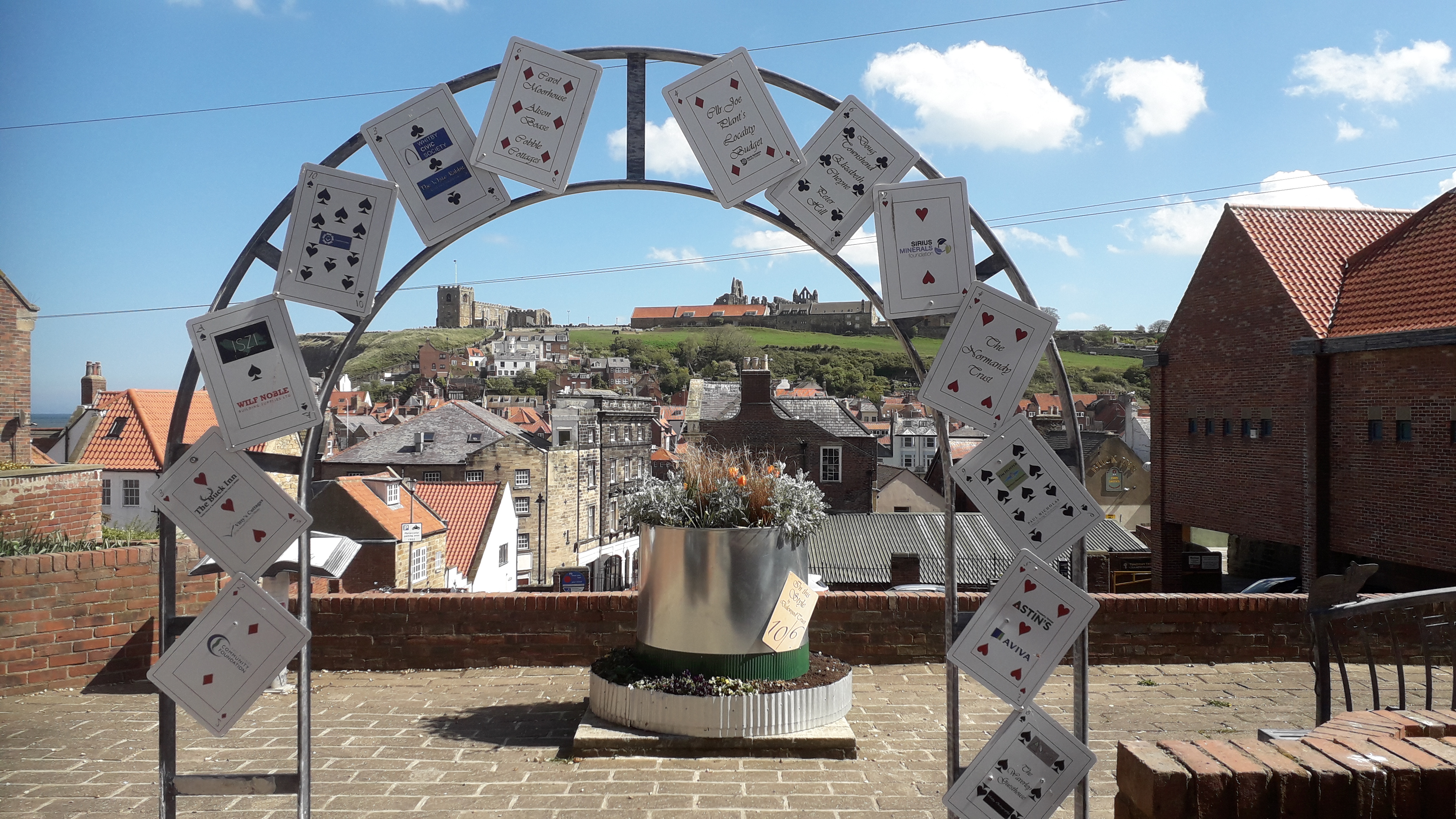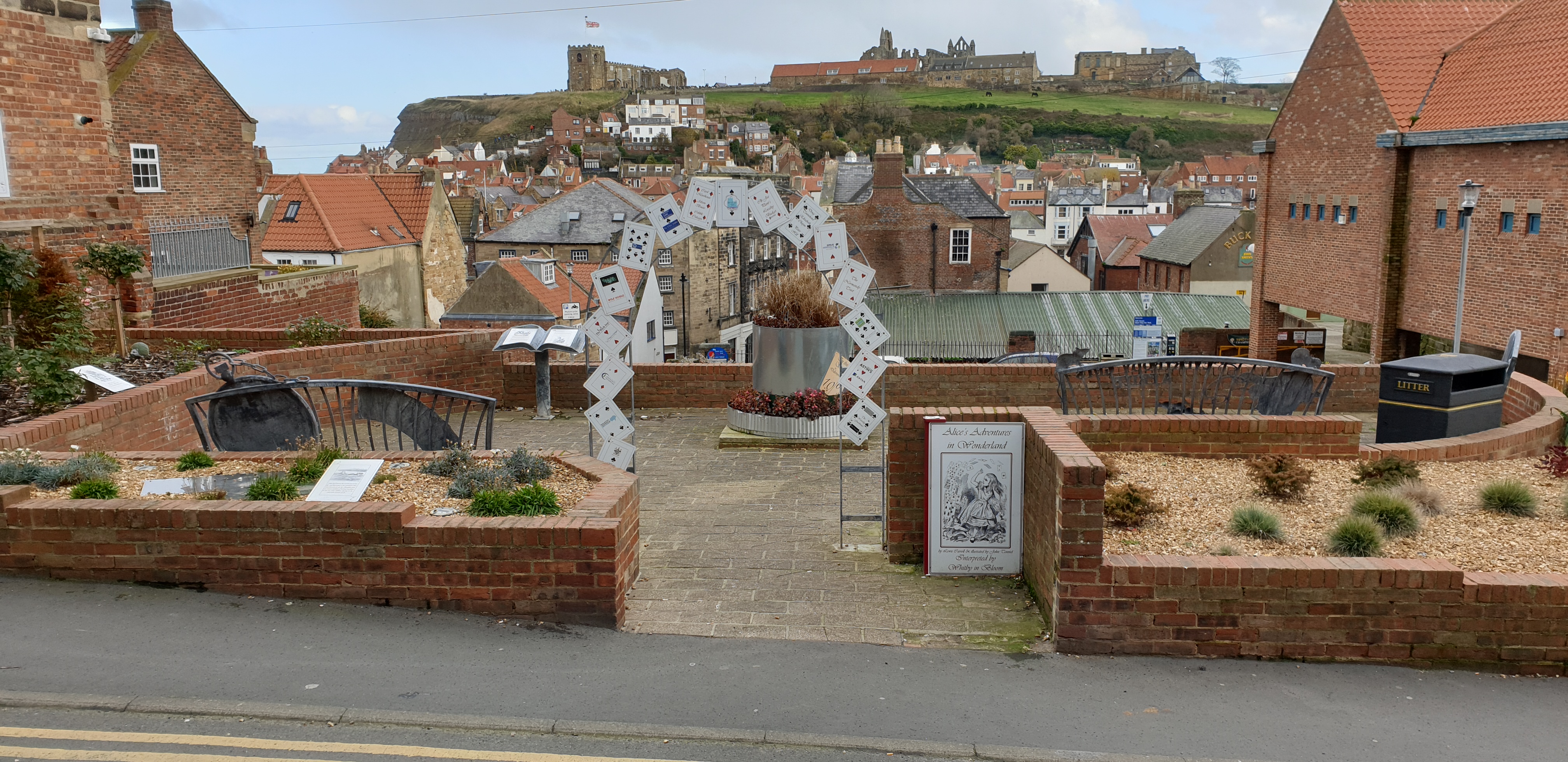 Whitby In Bloom won a certificate of Excellence for their Alice Garden in November 2019
The Whitby Civic Society, Registered Charity Number 1055396, exists to instill civic pride in the town.
It looks at new planning to see that no damage is done to the character of the town. It educates people
in the history of the town and rewards people who have helped to enhance the character of the town via
the awarding of Blue Plaques and Certificates of Excellence.
=====================================================================================
We welcome your comments on items associated with our Society & Website.
If you would like to contact us, please click on the 'LEAVE FEEDBACK' heading at the bottom of this screen, complete the details, and we will be delighted to receive your comments.
=====================================================================================