You may recall from the January newsletter that Whitby Civic Society have registered an application with North Yorkshire County Council to have Dog Lane added to the [public rights of way] definitive map. Once approved, the lane will become a Public Right of Way.
Leading from the top entrance to the Whitehall Landing development down to the lower road by The Old Sail Loft, this ancient pathway has for many years been neglected, officially 'no man's land'.
For a number of years, the lower end of the wall had been in an unsound state and although the section in question is not legally owned by anyone, Whitehall Landing Management Limited took a decision to have this section of the wall repaired and restored. A sapling had grown to quite a sizable tree through the upper part of the wall and an old timber beam protruding through the wall was providing a useful spring board for passing children causing disturbance to the stone blocks. A Certificate of Excellence was presented to E J Newton Builders for the high quality of these works.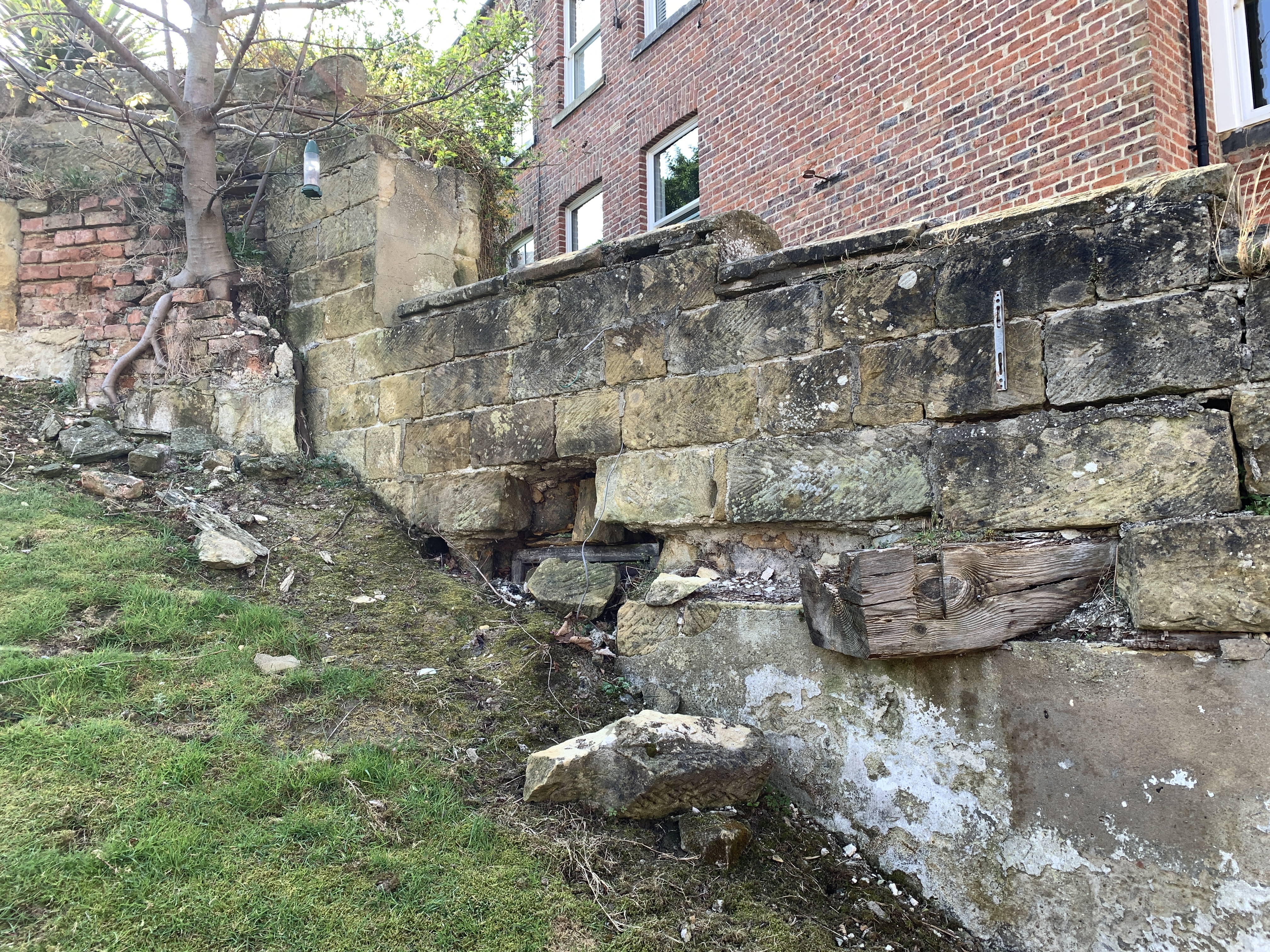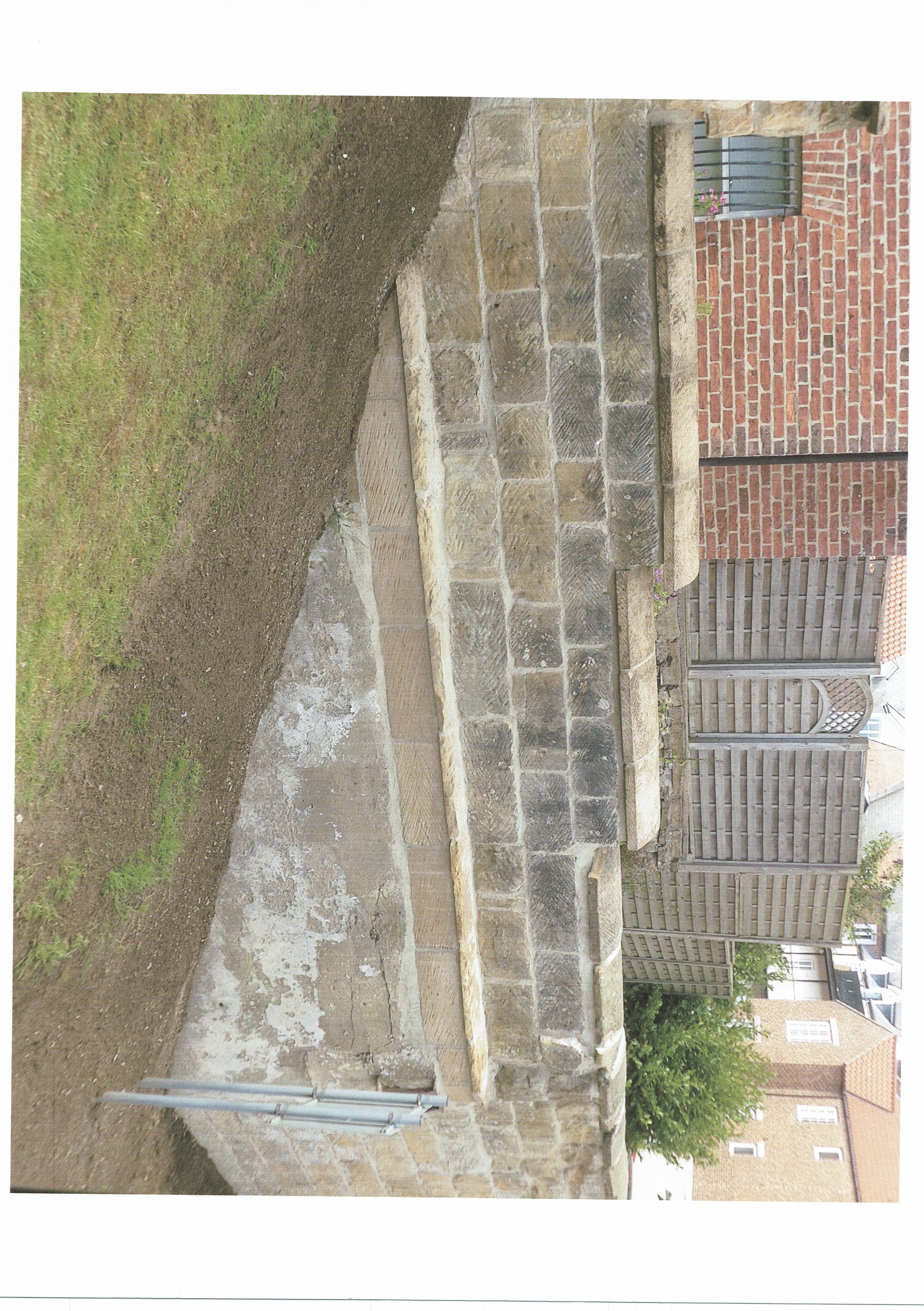 The surrounding bank of grass stands on what was, back in the days of the Whitehall Shipyard, a Carpenters Shop and Saw Mill and Olive Buildings.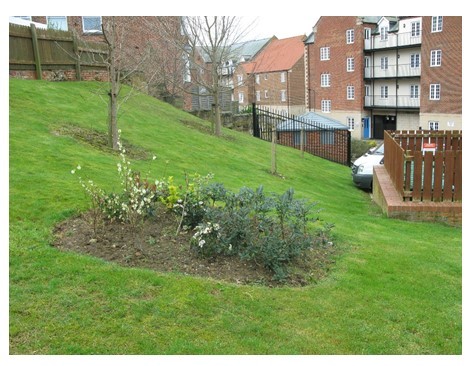 In 1917 the messuages - cottages or tenements known as Olive Buildings, the washhouse, drying grounds and conveniences adjoining were conveyed to William Platts & Co Ltd, which in 1922 changed its name to Whitby Shipbuilding Co Ltd (i). Olive Buildings at that time being in the occupation of Messrs Pybus, Wold, Barnett, Pendlebury, Worthy, Lowther and Smith. Old Maps show that Olive Buildings stood butting up to the wall. Evidence of old doorways still remain today within the structure of the wall (ii).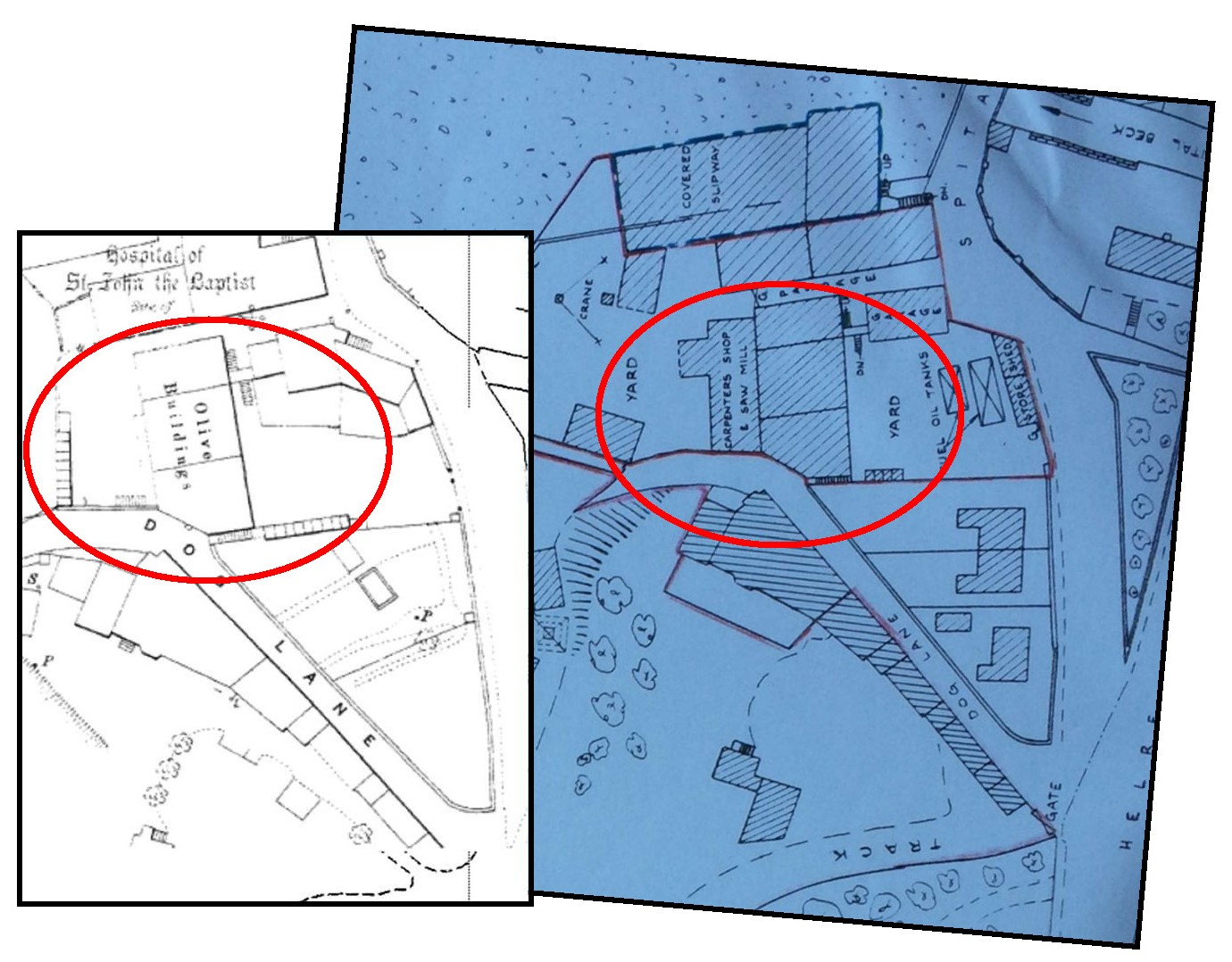 The painting shows a view across the water towards Whitehall Shipyard. Painted in 1871 it shows what is today known as The Old Sail Loft with a building to the rear which could be assumed to be Olive Buildings (iii).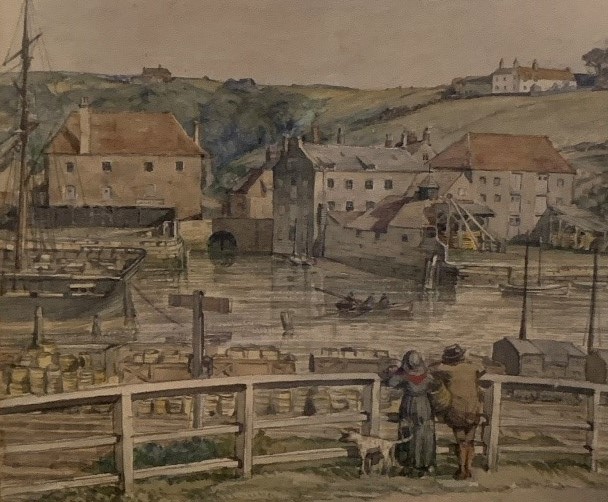 This is where some of you may be able to add to the history of Olive Buildings...

Jumping forward to the late 1960s, the Shipyard was purchased by Keith Shellenberg in November 1965 (iv).
Mr Shellenberg was a millionaire Olympic bobsleigher from North Yorkshire who represented Britain in the winter Olympics in 1956 and 1964 It appears Mr Shellenberg purchased the Whitehall Shipyard planning to turn it into a modern marina with restaurants and a boutique along with boat building and a repair yard. Part of his plan was to enlist local skilled workers to create a traditional vessel for general sale. This resulted in the creation of a class of wooden boat called Scoresby. The first vessel built was named 'Friendship'.
Now this is where local knowledge can confirm or deny/ Apparently she was taken to the London Boat Show, where unloaded from the trailer at Earls Court she had been badly scratched during transit. Not looking her best the only option was to repaint her before the show opened the next day. Under Union Rules painting with a brush over 1" wide was to be undertaken by official tradesmen. Not wishing to pay such high rates an apprentice from Whitehall worked through the night using a 1/2" brush! (v).
A tall tail? Perhaps someone knows yeh or nay - please get in touch. The venture was to last until August 1974 when the receiver was called in. For those who remember Mr Shellenberg, he passed away peacefully in his 91st year October 2019 at home in Richmond.
Source: Janet Kukk
References:
i) Lit & Phil library—Percy Burnett books No. 6845 'abstract of title'
(ii) Lit & Phil library—Old maps of Whitby records
(iii) Watercolour by Horatio Walter Lonsdale 1871 courtesy of Fiona Clewlow
(iv) Whitby Timeline—Alan Appleton
(v) Extracted from 'For Better For Worse For Richer For Poorer' Damian and Siobhan Horner