News
27 October 2020 Review of Scarborogh Borough Council Local Plan
The current Local Plan is now 3 years old and is currently under review. The consultation on the first stage of the review (the Issues and Options stage) runs until 5pm on 6 November 2020 so there is still time to submit your views. The Issues and Options document, Sustainability Appraisal Scoping Report and the Call for Sites Form (that trips off the tongue) can all be viewed and comments made on the local authority's Consultation Portal or can all be downloaded at https://scarborough-consult.objective.co.uk/kse/event/35440/section/. The Whitby Town Council meeting that discussed the review can be viewed on the Town Council's Facebook page facebook.com/WhitbyTC, you will need to scroll down a bit to find it. The meeting on 29 September heard a presentation on the review which offers a good insight of the issues.
25 October 2020 Planning White Paper, response from Civic Voice
For a number of years, civic societies have made it clear to Civic Voice that we should raise the profile and influence of civic societies within the planning framework to give us a more meaningful, influential voice. In 2019, 72% of civic societies (based on 167 responses) said that civic societies should be given formal status in the planning system. This increased to 82% in 2020 (based on 145 responses). Civic Voice is asking us whether we would support such a proposal.
Whitby Civic Society is minded to support the proposal. A more formal role would mean that the planning authorities must consult us on new applications rather than leaving it to us to spot the relevant ones. The down side is that it could generate a lot of extra work for which we do not currently have the capacity. The up side is that the planning authority would be required to take us more seriously, and given the Government's planned changes to the planning system, it would help to ensure that communities retain at least some voice. We might argue that civic societies are statutory consultees only on applications where they have some expertise for example in the Conservation Area or in respect of listed buildings, although this might introduce an unwanted complexity into proceedings. We would welcome your views.
25 October 2020 Sale of St Bartholomew's Church, Ruswarp
Whitby Civic Society has raised a number of questions following the recent sale, subject to contract, of St Bartholomew's Church, Ruswarp.
The Society's War Memorial Group volunteered to take part in the Government centenary commemorations (2014-2018) to survey and record all the Whitby Parish war memorials to ensure they were conserved and protected for the future. St Bartholomew's contains at least two such memorials donated in tribute to those who gave their lives in the First World War. The Society is interested in what will happen to these memorials and other artefacts and how they will be preserved for future generations. Appropriate options may be for them to be relocated to a public building in Ruswarp, a church in the Whitby Parish, or perhaps the Whitby Museum.
The memorials and artefacts are:
- The rood beam with crucifix located across the chancel arch, together with a memorial tablet located to the right of the chancel which lists 14 names.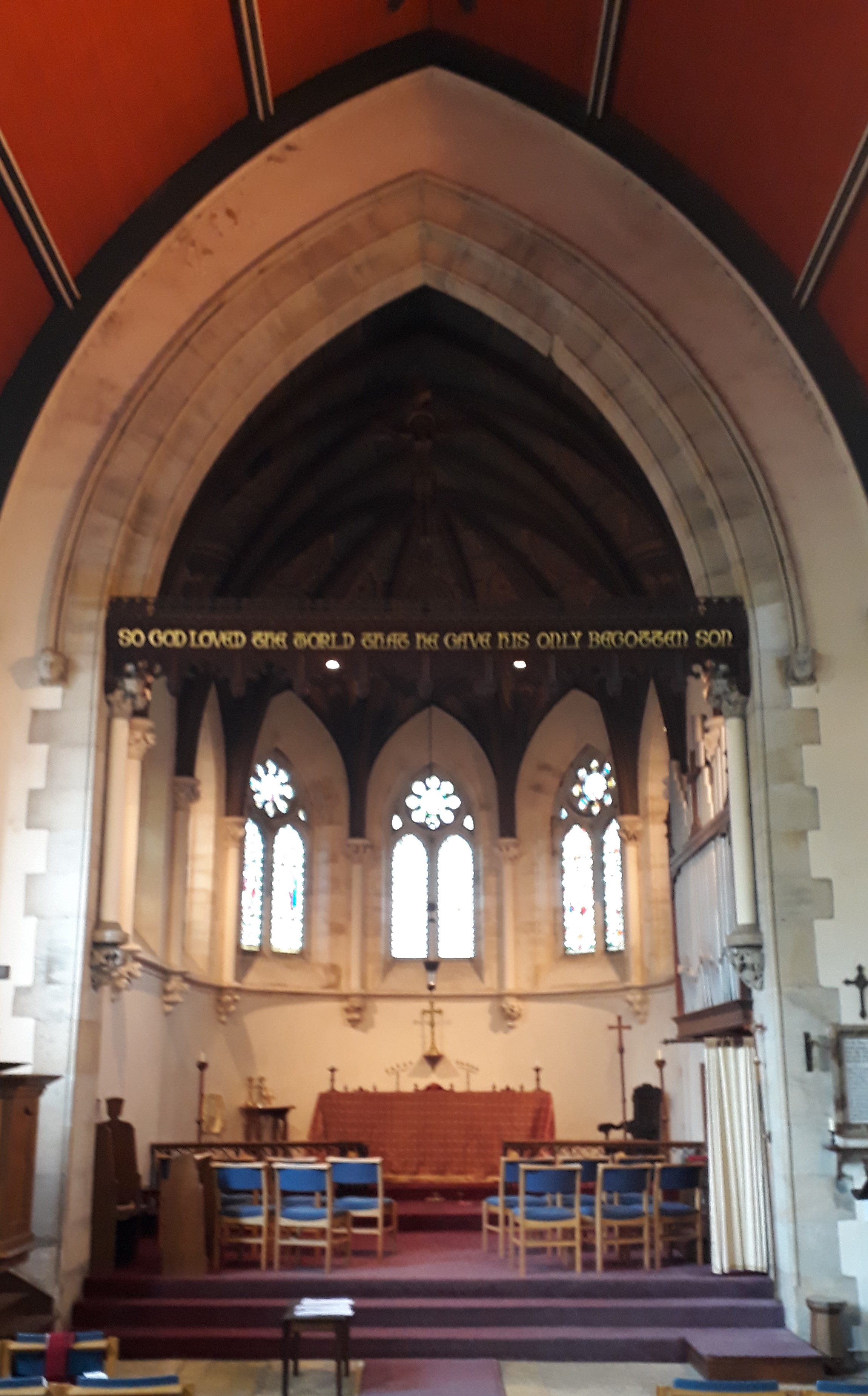 - A bullet-pierced crucifix recovered from the battlefield of Ypres mounted above the memorial tablet. The crucifix was picked up by a British soldier on the battlefield of Ypres and was presented to the church with the permission of the Burgomaster of the city.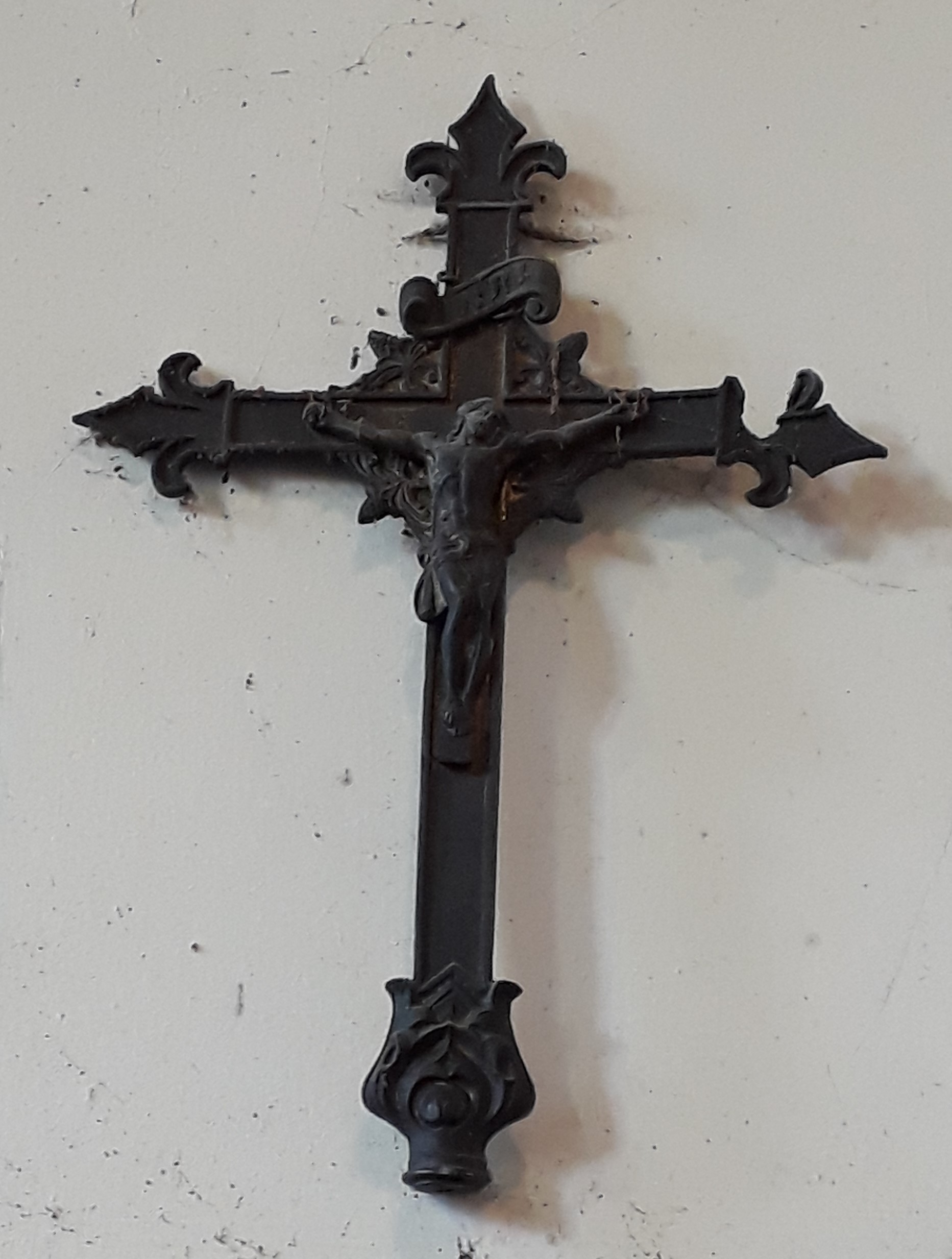 - It was also recorded in Cordelia Stamp's book, Silent Witnesses War Memorials of Whitby and District that a WWII (?) memorial board with the following three names recorded, Rupert Newman, Austin Mankin, and Thomas Sleightholm, was originally displayed in this church but has been logged as missing. We have listed this in case the board is found during any future renovations.
We have written to the agent handling the sale and are hoping to hear from the prospective purchaser. If anyone can help then please get in touch. Thank you.
Source Joyce Stangoe
Photos courtesy of of Dennis Buck
October 2020 Robert Jenrick, the Housing Minister, announces next steps to put beauty and design at heart of planning system
The Government has published further information about its planning reforms and its intentions to put beauty and design at the heart of the planning system. Read about it here.
Heritage adviser Charles O'Brien said, "I am delighted to have been appointed to advise the Secretary of State on the programme to improve and extend the Local Lists of important buildings and places in England. The best way to protect the heritage we value is to identify what matters most to our communities and share our understanding and appreciation of them."
This supports Whitby Civic Society's current heritage project that is encouraging everyone to highlight buildings which could be added to Whitby's Local Heritage List.
More good news is Permitted development homes to meet space standards. New homes delivered through permitted development rights will have to meet space standards which we understand will include holiday homes.
18-20 September 2020 Heritage Open Days
This should have been the weekend of Heritage Open Days, one of the most popular events in Whitby Civic Society's annual programme. We were severly constrainedl this year, however, please see here the virtual programme that we put together.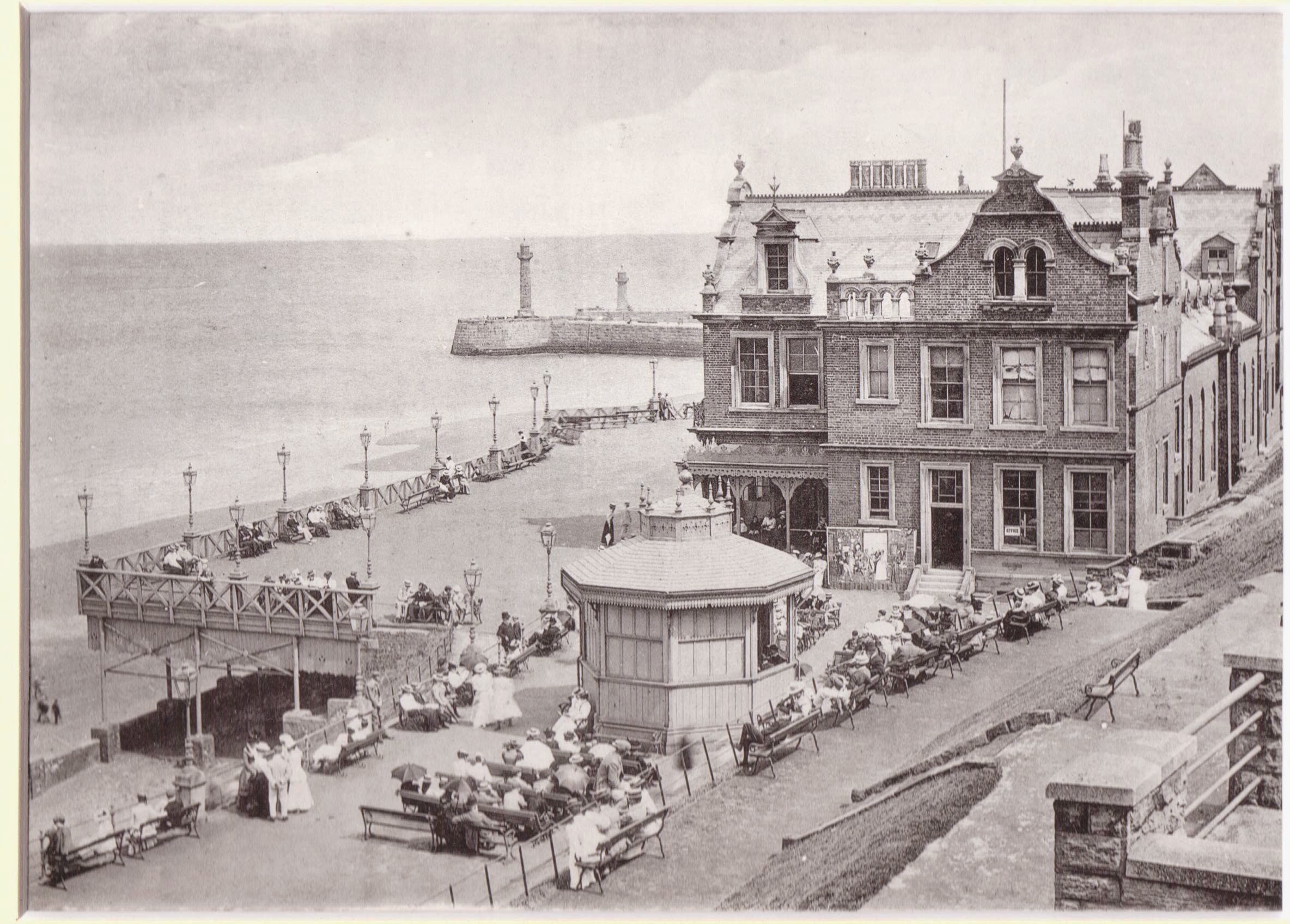 A Frank Meadow Sutcliffe photo of the Saloon and the bandstand, courtesy of Whitby Literary and Philosophical Society
25 July 2020 Green Homes Grant Voucher
From September 2020 homeowners are able to apply for a £5,000 Green Homes Grant voucher to pay for the installation of energy saving home improvements. This is part of a new government £3 billion grant scheme to help the UK meet climate change goals.
Whitby Civic Society's response:
News of the Green Homes Grant is very welcome, particularly in these uncertain times. It will be especially helpful to those on low incomes, and to those living in older properties, who often find the cost of energy savings to be eye-wateringly high.
Whitby has a large number of older properties and income levels that are well below the national average. If your home is in the Conservation Area, or is a listed building, replacing windows with double glazing will involve the property owner in applying for planning consent. In this case, property owners need to think about the design of the new windows. Luckily, there is a wide range of heritage windows on the market, including those with upvc frames designed to mimic wood. And always check the credentials and experience of the builders first! It is to be hoped that property owners embrace the new scheme, and so help to meet the challenges of the climate emergency. At the same time, we need to be sure that any changes do not damage the character and appearance of our historic town.
More informaion can be found here.
25 July 2020 A Curious Object
Walking along Whitby West Cliff recently, one of our members noticed a very large, circular stone trough being used as a planter, just near the paddling pool. They thought it could possibly be something quite old, maybe even a "buddle" used in the alum process. The worn tooling on it suggests its age, and it has square holes cut into it (not the usual round ones) and evidence of taps, perhaps for running off fluid from settled alum liquor? Are you able to shed any light on this curious object? We would be delighted to hear from you. Please Contact us, thank you.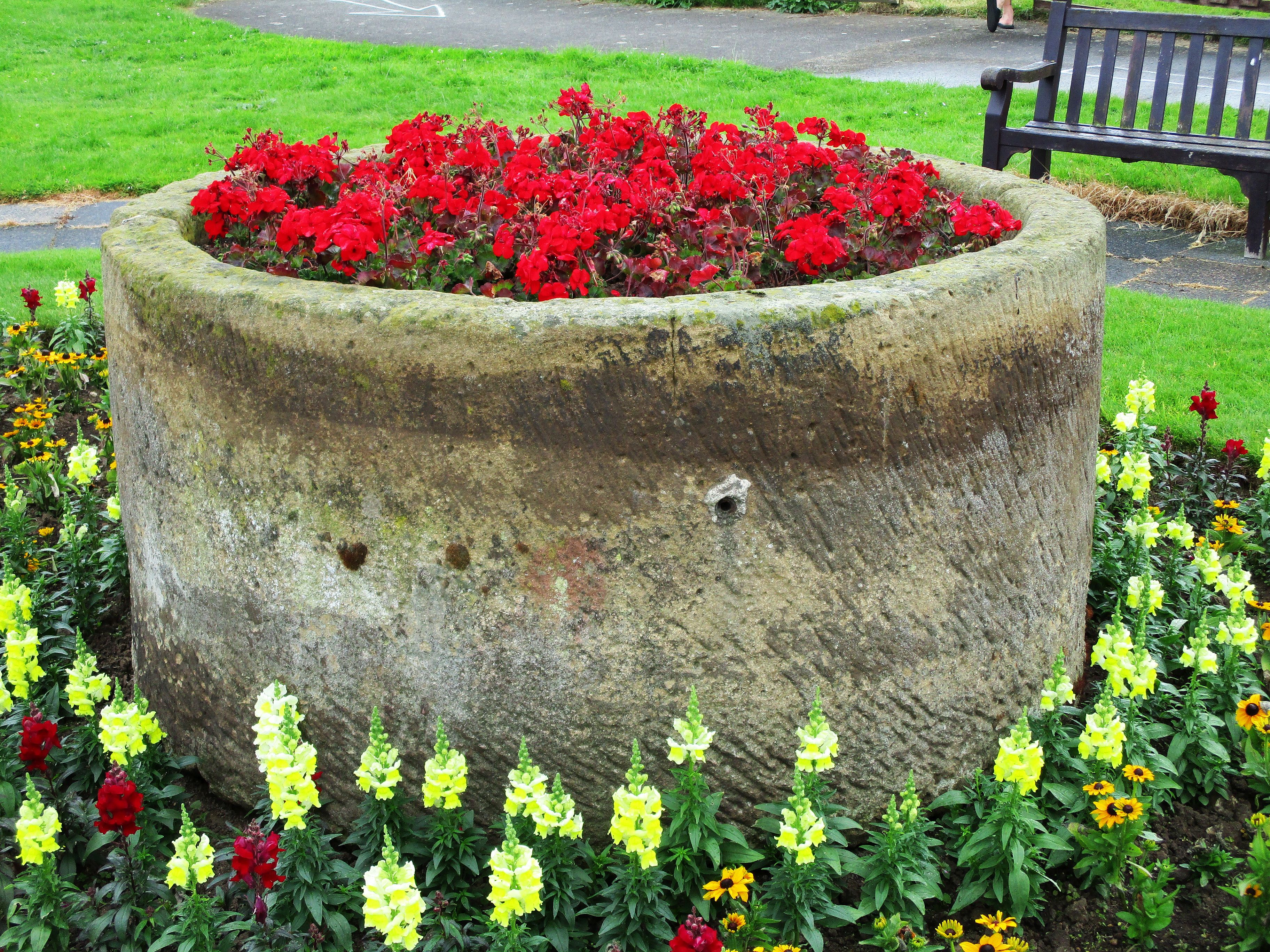 Answer: Opinion was divided on the curious object on the West Cliff. Some said it was the old wishing well though others said the well was on the other side to the planter. Some of you thought it was a part of the old Union Mill. A millstone would have fitted inside it horizontally, and as it turned the flour would come out of the holes. I was also sent a photograph of cattle grazing on the West Cliff, the object may have been used as a water trough though that wasn't its original purpose .