Sir George Elliot MP
Sir George Elliot, Whitby Pavilion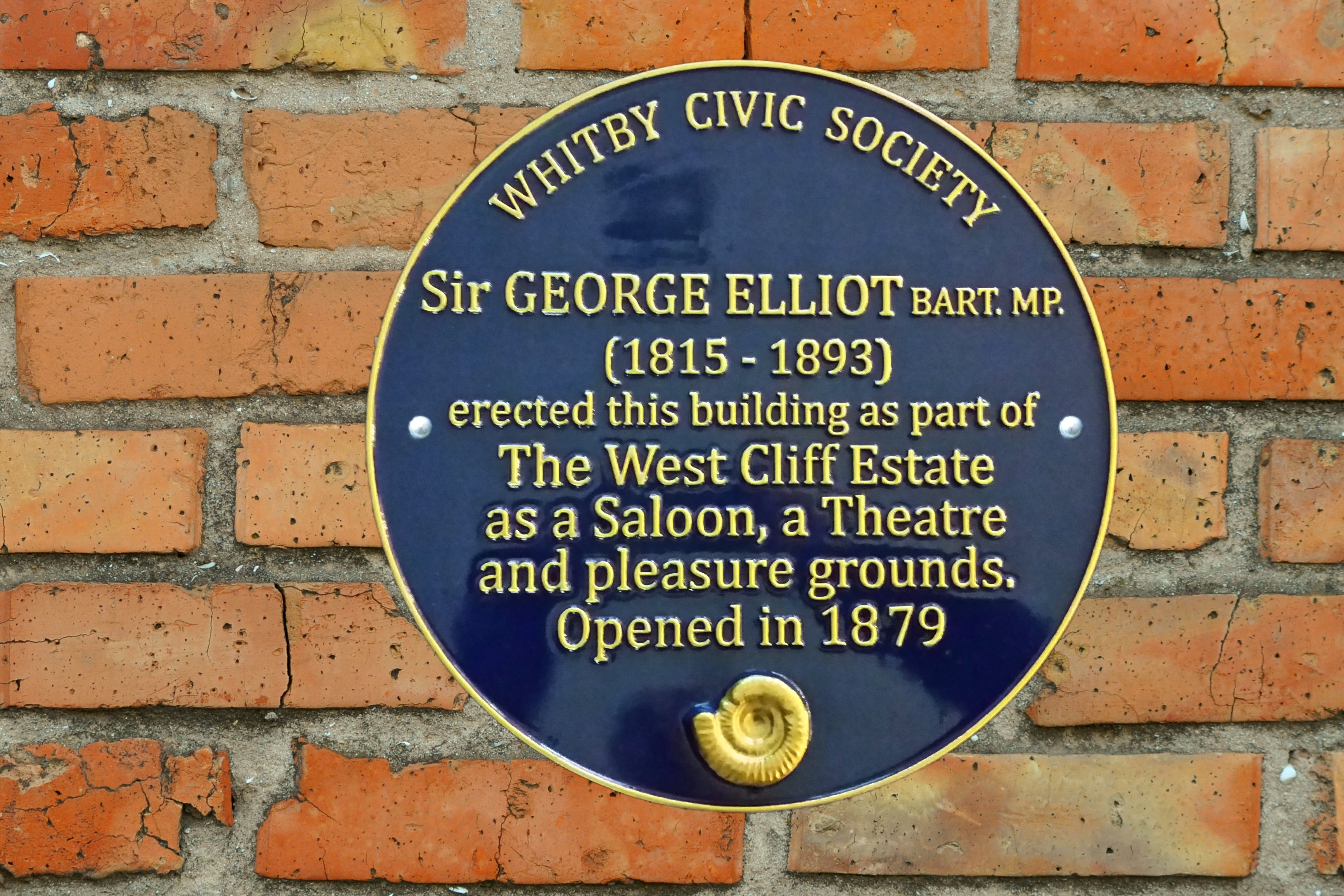 George Elliot was born in Gateshead, the eldest son of Ralph Elliot, a coal miner, and Elizabeth, daughter of Henry Braithwaite of Newcastle upon Tyne. He married Margaret Green of Rainton, Durham in 1836, they had two sons and four daughters. Margaret died in 1880 and he never remarried though he was involved in a well-publicised breach of promise case ten years later when he was sued by Emily Mary Hairs, a professional singer, for £5000 damages. Her claim was rejected by a jury.
Elliot owned substantial estates in Monmouthshire and Whitby, where in the 1870s he buiilt the Saloon, theatre and pleasure grounds on the West Cliff.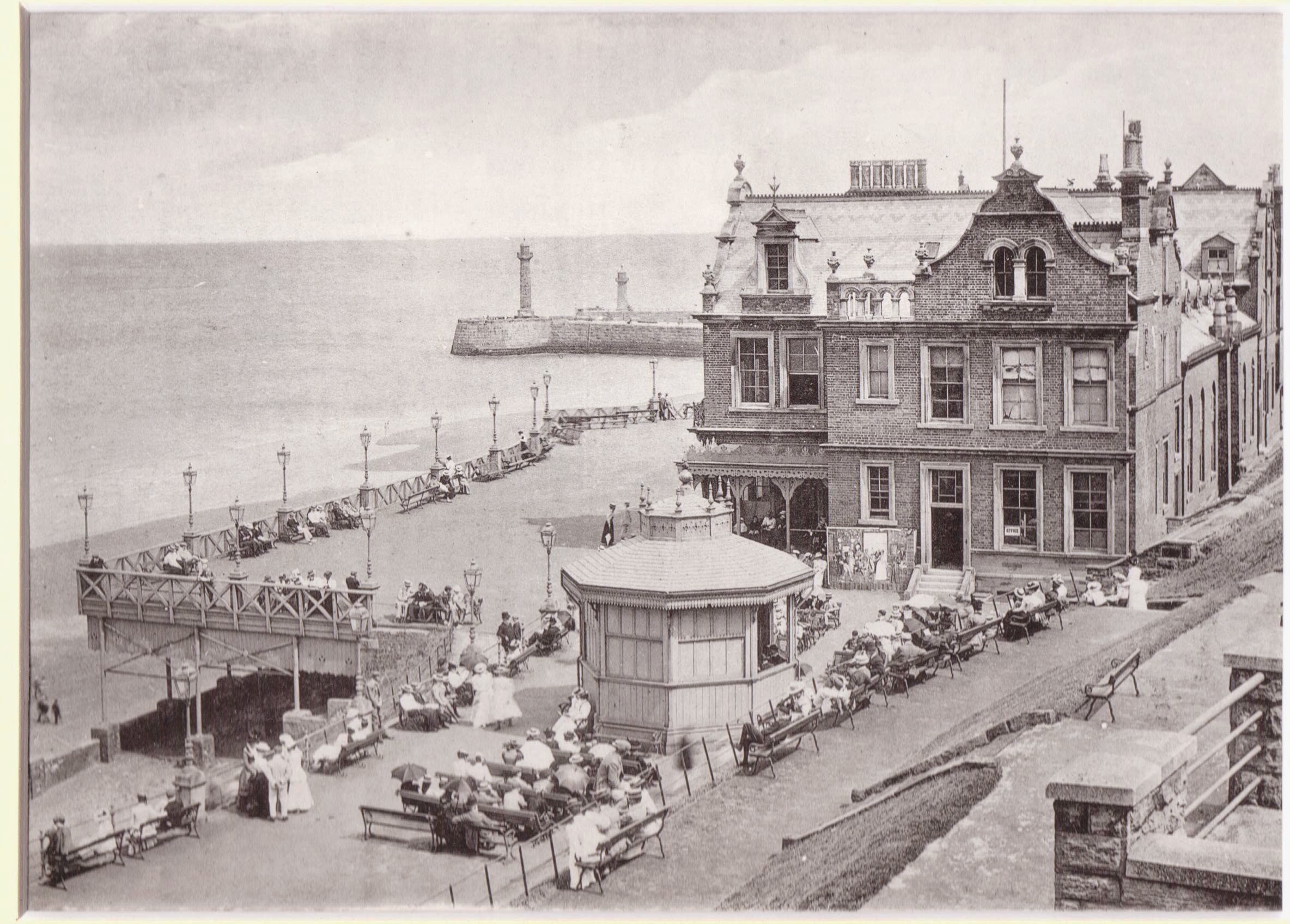 Photo by Frank Meadow Sutcliffe, courtesy of Whitby Literary and Philosophical Society
He also built a house,The Crescent, where Elliot was visited by Bram Stoker. Elliot owned an Egyptian princess mummy which may have inspired Stoker to write The Jewel of Seven Stars, a horror novel published 1903.
His life was tinged with sadness, his son Ralph Elliot drowned in 1873 aged 35, at the Cape of Good Hope. His daughter Elizabeth was burned to death in the family home while dressing for dinner. She stood too close to the fire in her bedroom, her long dress caught fire. There is a dedication to her in the intricate decoration of the Saloon ceiling.
At the 1868 general election, Elliot was elected Member of Parliament for North Durham. He lost his seat at the 1874 general election but regained it later in the year. He was created a baronet on 15 May 1874 in recognition of his work for public services. He advised Benjamin Disraeli to invest in the Suez Canal, which provided a faster shipping route to India. He died alone of pneumonia at his house in London. His son George MP took over the running of the Saloon in Whitby. He and his wife Sarah were very popular. Sarah lived in Royal Crescent and died there of appendicitis following an operation.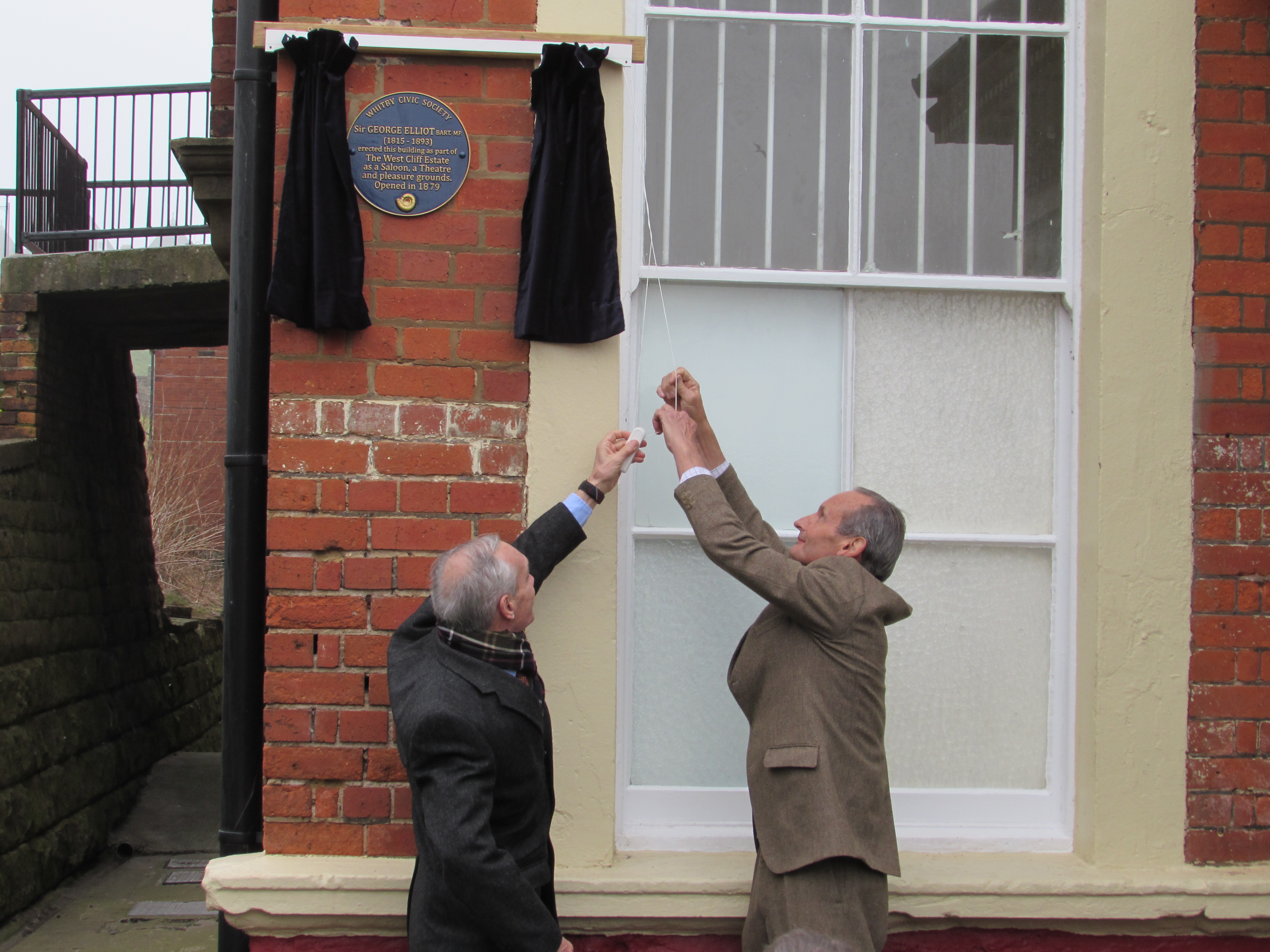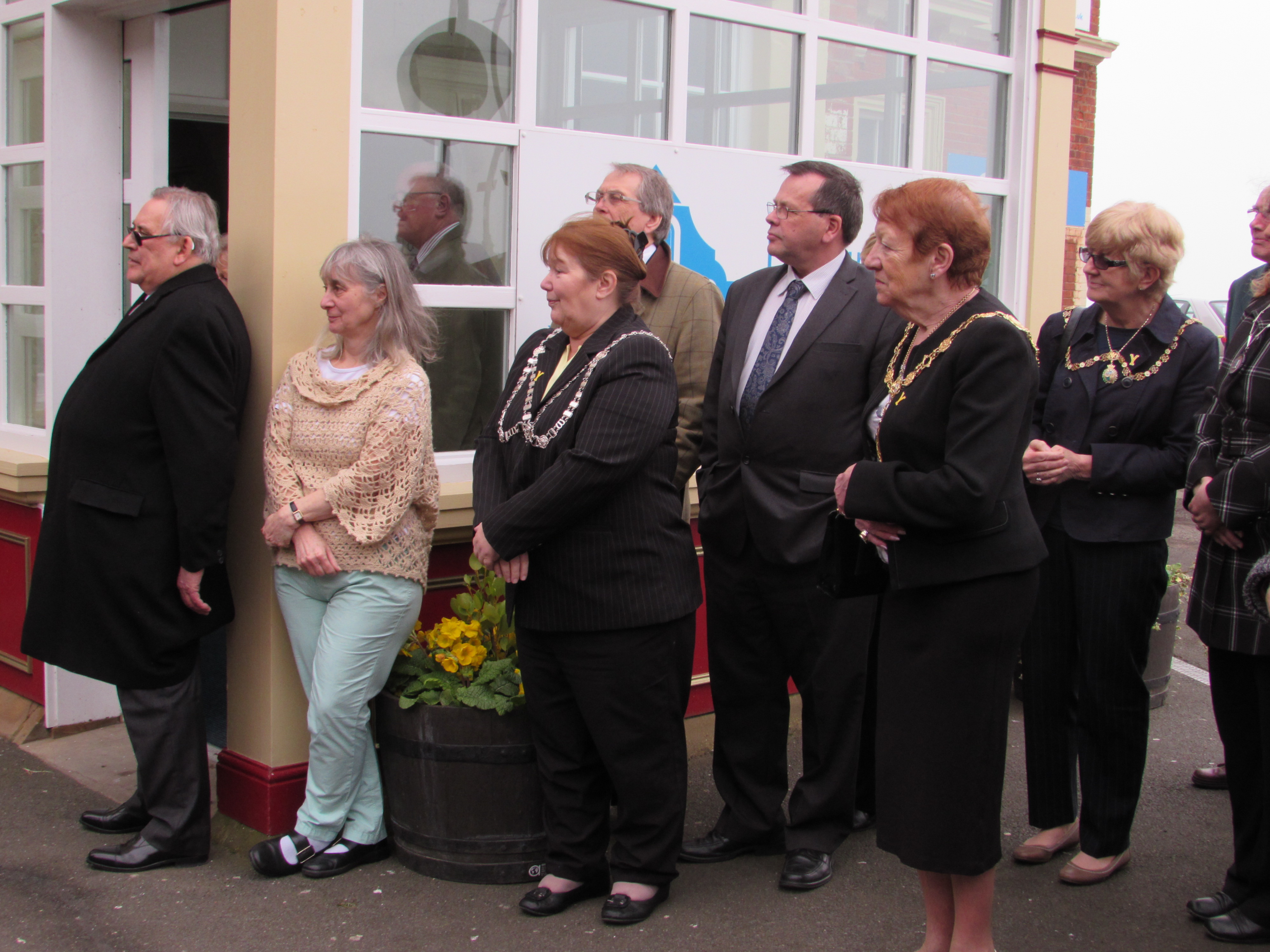 The plaque unveiling by direct descendants of Sir George Elliot, 23 March 2015